We're committed to developing financial solutions specifically tailored to individual situations.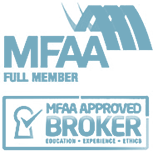 We're a full member of the Mortgage and Finance Association of Australia (MFAA). 

Our investment and lending businesses are fully authorised and accredited, meeting strict requirements regulated by ASIC.
MORTGAGE FINANCE TEAM
 Our Mortgage Finance Team has priority banking relationships
with all major commercial, business and residential lenders.
This may include assistance arranging Debtor Finance, Selective Invoice Finance, Import or Export Finance.
Key features include, 72-hour conditional offer of finance, income accepted from Foreign & Mainland China, Melbourne based Funder, no document translation required for Mainland Chinese and Indonesian clients.